Christmas Cake Ideas 2017
Are you feeling hungry ....! Try This....
1) Aunt Teen's Creamy Chocolate Fudge
"This was my aunt's recipe for fudge, passed down through the family. It's better than any fudge I've ever had at the Jersey shore, and easy enough to whip up in 15 minutes or so."
2) Hot Fudge Ice Cream Bar Dessert
"An incredibly easy rich and satisfying ice cream dessert made with ice cream sandwiches and fudge sauce. This keeps in the freezer very well and can be eaten straight from the freezer."
3) Chocolate Trifle
Trifle made with layers of brownies, chocolate pudding, and whipped topping chilled to perfect. "Folks line up for this trifle. And it is so easy to make!"
4) Eclair Cake
"A very quick and simple no-bake dessert cake. It uses graham crackers and a pudding mixture. It tastes just like an eclair, but there is enough for a crowd! There is no baking involved or any power kitchen tools. Just a bowl and a spoon!"
5) Chocolate Covered Cherry Cookies II
"Delicious! Easy to make, too. Took barely 30 minutes to do everything from mixing the batter to making the frosting to baking."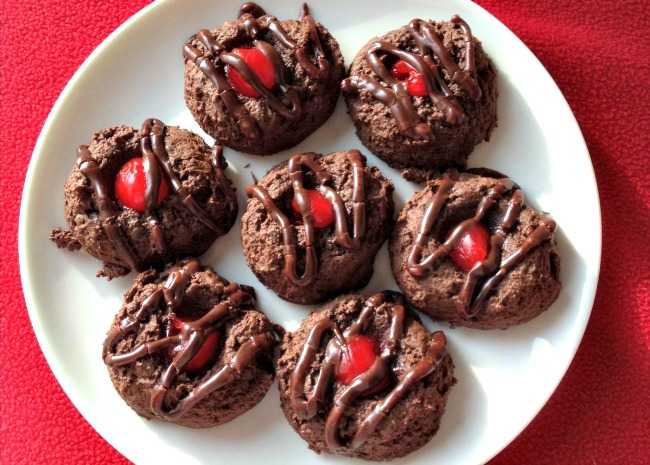 6) Too Much Chocolate Cake
"This cake won me First Prize at the county fair last year. It is very chocolaty."
7) Chocolate Lovers' Favorite Cake
"This cake is great! It almost doesn't need any frosting. It is really moist but very rich, so you may want to eat a huge piece, but usually a small piece will do."
8) Best Brownies
Cakey on the outside, fudgy in the middle! These brownies are easy…and best!
9) White Chocolate Raspberry Cheesecake
Swirling raspberry sauce into the batter of a creamy white chocolate cheesecake creates an artful marbled design throughout the cake.
10) Chocolate Covered Strawberries
Plump strawberries coated with scrumptious melted chocolate. They're the perfect treat for Valentine's Day or weddings. And no one has to know how simple they are to prepare!
---
Chocolate 101
Use the highest-quality chocolate and cocoa you can buy. Good chocolate has a glossy sheen and a smooth taste. Here's a quick primer on different varieties and their uses:
Unsweetened (chocolate liquor): Made with about 50 percent cocoa butter, this is pure, unadulterated chocolate. Use it in cooking and baking, but don't bother eating it straight.
Bittersweet: Made by adding cocoa butter, sugar, and vanilla to chocolate liquor, bittersweet chocolate has a dark, rich taste. Use it in baking.
Semisweet: This variety is made the same way as bittersweet, but with more sugar. A classic for chocolate chip cookies.
Milk chocolate: Sweet and creamy, this chocolate is made with milk solids, which give it its light color. For some people, milk chocolate is a clear winner over dark.
White chocolate: Because it's made with cocoa butter and not chocolate liquor, white chocolate isn't strictly chocolate. Use it in baking, but don't expect a chocolatey taste — it's sweet and mild.